A case study done to show the design and development of Classic Decoder; the process, flow, strategy and result.
Classic Decoder is a leading automotive company that provides vehicle history reports and window stickers for classic and antique vehicles. Noted as being the first in the industry to provide windows stickers for classic vehicles, we are committed to providing the most comprehensive and detailed reports out there.
We have undertaken a thrilling challenge: to develop a one-of-a-kind app and website that offer an unparalleled service, making us the pioneers in the market. Starting from scratch, we meticulously craft our strategy, approach, and market positioning to ensure a unique and compelling offering.
Our product scope encompasses the development of a seamless website that caters to both desktop and mobile users. Simultaneously, we invest our efforts in creating an exceptional app that will be available on both the Google Play Store and Apple Store. To maximize our visibility and reach, we craft engaging content with a strong focus on SEO, enabling us to rank higher in search engine results.
In order to effectively engage with our audience, we take charge of social media management, strategically curating and sharing content to build a strong online presence. Furthermore, we employ lead generation techniques to capture potential customers and nurture valuable leads.
To address our client's challenges, we developed a comprehensive product scope that included a website for both desktop and mobile devices, as well as an app for both the Google Play Store and the Apple Store. Additionally, we provided content writing services that focused on search engine optimization (SEO), social media management, email marketing, lead creation, and blog writing.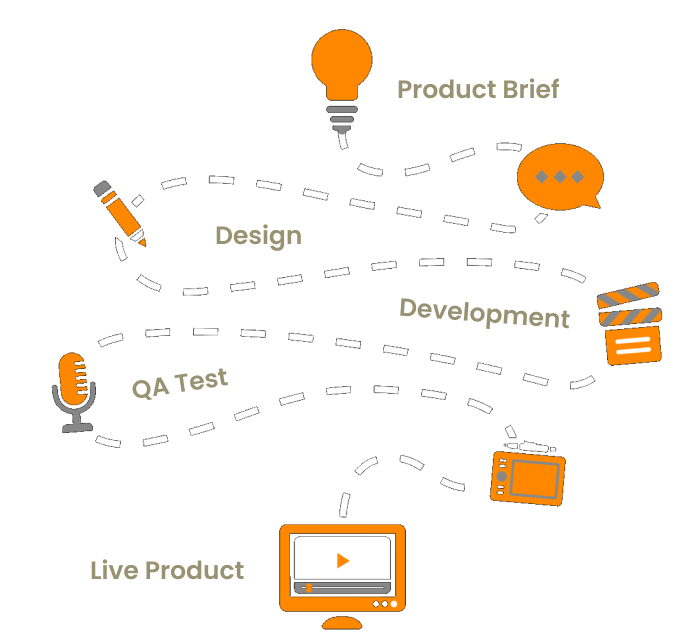 The PM gathered requirements from our client, briefed the team involved and assigned tasks.
The UX team started with comprehensive research to understand the product, it competitors and the users. We got- UX flow, lo-fi & hi-fi designs.
The development team implemented the designs done by the design team. They used WordPress and PHP for website, Flutter for app.
QA tested for several features as required in the product scope. This is to ensure maximum efficiency of the product before it goes live.
App Login/Registration Flow
Classic Decoder embarked on an ambitious project to develop a unique app and website that would set them apart in the market. The goal was to create a seamless website and an exceptional app, focusing on user experience, and implementing precise web and app design processes. For Classic Decoder project, we also employed digital marketing strategies, including SEO optimization, social media management, and lead generation, to enhance brand visibility. The result of their meticulous efforts was an extraordinary app and website that exceeded user expectations, positioning Classic Decoder as an innovative and excellent player in the market.