Get the Ideal Balance of Innovation and Technology
The art of graphic design demands originality, technical proficiency, and a careful attention to detail. Through elements like logos, posters, advertisements, images, graphic design is utilized to convey concepts, themes, and messages. Designers need to be aware of the target audience and their preferences in order to produce visuals that are effective. In order to generate the ideal design, they must also be able to deploy the appropriate tools and methods. For instance, the Fiesta cart's Visual Design website employs eye-catching typography, unique designs, and vibrant colors to entice visitors and deliver the intended message. Designers may produce graphics that stand out and are memorable by fusing these components and coming up with a visually appealing design. The success of a product introduction can be determined by the graphics design, which is a crucial component of marketing and communication.
Graphic design can transform any idea or phrase into an appealing visual. From a full branding guideline to themes for your website, from catchy to the eye images for social media or advertising to amazing logos, we cover all aspects of graphic design to make your brand stand out.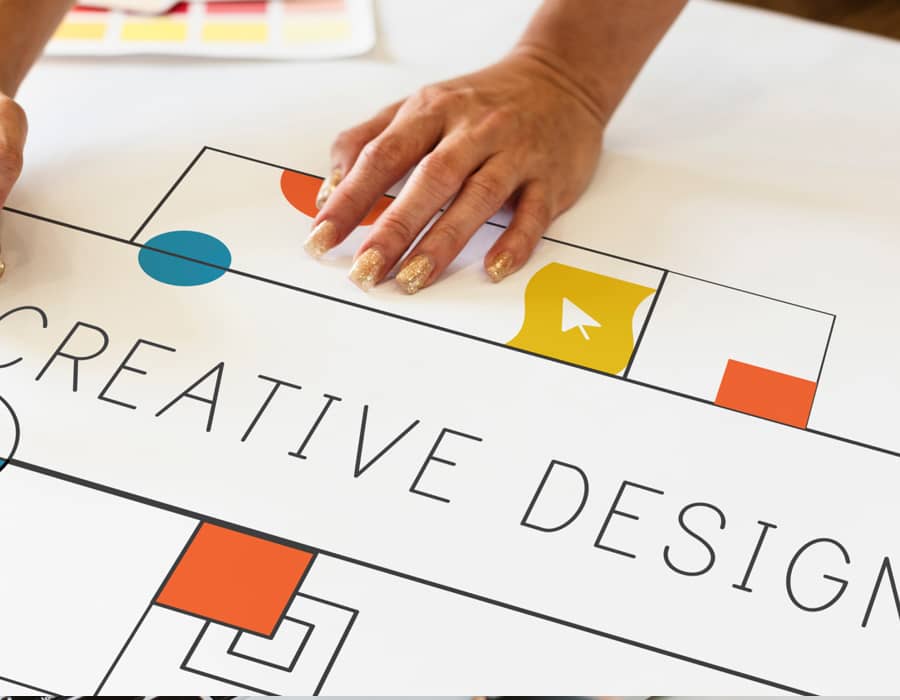 Our process for producing stunning and dependable design
Bring Life to Your Brand
Users' interactions with elements, their navigation between them, and how designers might enhance their experience are all taken into account by our interaction designers. Interaction designers use a tool called interaction modeling to generate and manipulate interactions, just as graphic designers use programs like Photoshop to create and edit images.
Get in touch and be one of our happy customers