Empire Pixel Launches Find Used Online: A Revolutionary Classified Website for High-Quality Used Vehicles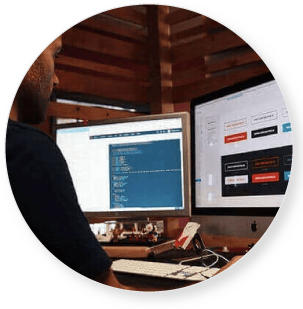 Empire Pixel proudly announces the release of Find Used Online, a classified website dedicated to connecting customers with trusted sellers to find exceptional used vehicles. With an expansive selection of vehicles and a user-friendly interface, Find Used Online revolutionizes the search for the perfect pre-owned car, truck, or SUV.
The new classified site boasts a vast array of previously owned vehicles from various locations in the United States of America, ensuring customers have access to the most up-to-date inventory with daily updates. From luxury sedans to robust pickup trucks, Find Used Online offers an extensive range of options to suit every driver's needs.
The platform sets the standard for user-friendliness, providing a seamless search experience for finding the ideal vehicle. With advanced filtering options based on make, model, year, owner, dealership, and location, customers can effortlessly pinpoint their desired car. Each listing includes a comprehensive description of the vehicle, encompassing its condition, history, and specifications. In addition, high-quality images offer an immersive view of both the exterior and interior features, enabling customers to make well-informed decisions.
"We are thrilled to introduce Find Used Online, an innovative platform that will redefine the way customers discover quality used vehicles," said Fahad Iqbal, CEO of Empire Pixel. "With our vast inventory and user-friendly interface, we are confident that customers will find the perfect vehicle that matches their unique requirements."
Key Features of Find Used Online:
Free Listing: Users can take advantage of our free listing feature, allowing them to showcase their vehicles at no cost. Additionally, they can present a detailed vehicle history report from InstantVINReports for free, providing potential buyers with essential information about the vehicle's past.

Vehicle Comparison: A powerful tool that enables users to compare multiple vehicles side by side, facilitating informed decision-making when purchasing a used car.

List Management System: Users can easily create and manage listings for their vehicles, including uploading photos, setting prices, and tracking inquiries.

Dashboard and Analytics: An insightful feature that provides users with data and analytics on their listings and account performance, empowering them to optimize their selling strategies.

User-Friendly Interface: Find Used Online boasts an intuitive platform design that simplifies navigation, ensuring a seamless and enjoyable experience for users.
Find Used Online is poised to transform the used vehicle market by offering a reliable and convenient platform for customers to discover quality pre-owned vehicles. Whether you are a first-time buyer or a seasoned car enthusiast, the goal is to help users find the ideal vehicle at a reasonable price.
Visit Find Used Online today to explore the extensive inventory and embark on your journey to find the perfect pre-owned vehicle or sell your car. 
Has the way people engage with companies and organizations been